The Bowen Center's Mission:
To advance policies which improve human health and
well-being through commitment to service and research contributions.
Interactive, downloadable, and customizable.
The most fun you'll ever have with health workforce data.
Research Projects
We proudly serve a wide range of stakeholders, including state and federal agencies, legislators, academic administrators, health care professionals, employers, and advocates. Our current portfolio includes stewarding and reporting on data related to health workforce supply within the State of Indiana, serving as subject matter experts for health workforce policy and programming, and responding to various technical assistance requests. 
We are experts in developing and implementing complex and multifaceted projects for clients and synthesizing information to provide our partners with actionable considerations which can inform their decision making. 
Take a look at what we're currently working on. If you need our assistance for something similar, we'd love to get in touch! 
Slide
Indiana Health Workforce Data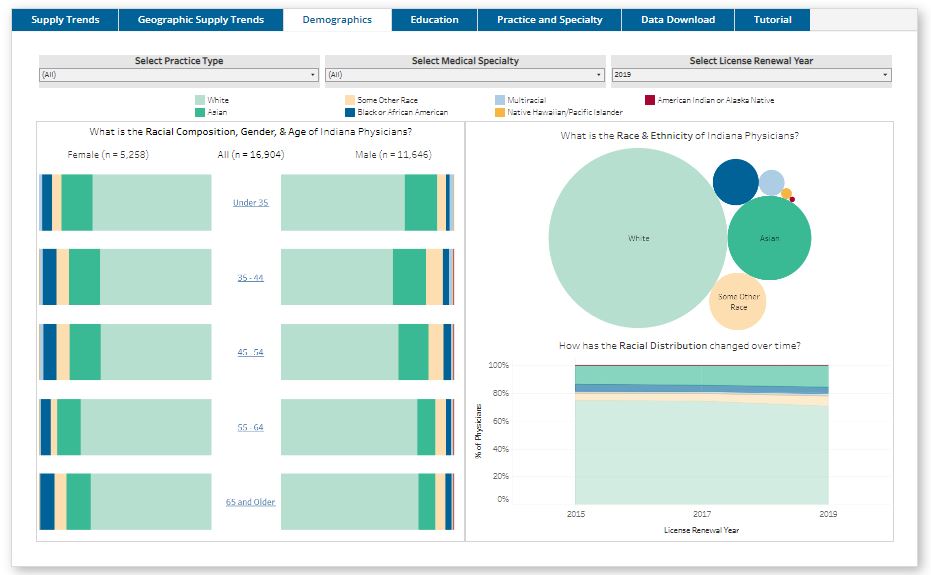 We partner with the State of Indiana on the collection, management, and reporting of health workforce information. We provide subject matter expertise throughout the development and implementation of health workforce data collection strategies, and we engage stakeholders to ensure alignment of these strategies with the state priorities. Once the data are collected, we apply data management processes and ultimately storing longitudinal data in a relational database (Indiana Health Professions Database). This database is the source for our data reports, briefs, and interactive Tableau dashboards. Getting data into the hands of policy makers and other stakeholders to inform their decision making is a top goal for our data related activities.
Slide
Governor's Health Workforce Council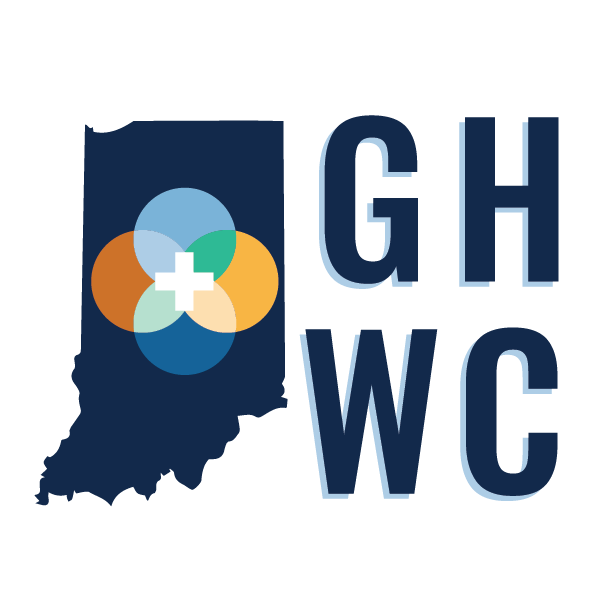 The Council was formed to "coordinate health workforce-related policies, programs, and initiatives in Indiana with the goal to decrease costs, increase access, and enhance Indiana's health system quality." Both the private and public sectors are brought together on the Council, allowing for executive branch, legislators, and industry leaders to discuss Indiana's health care workforce issues and develop collaborative solutions.
We provide expert health workforce data and policy research support to the Council and support for the Council's administrative functions.
Slide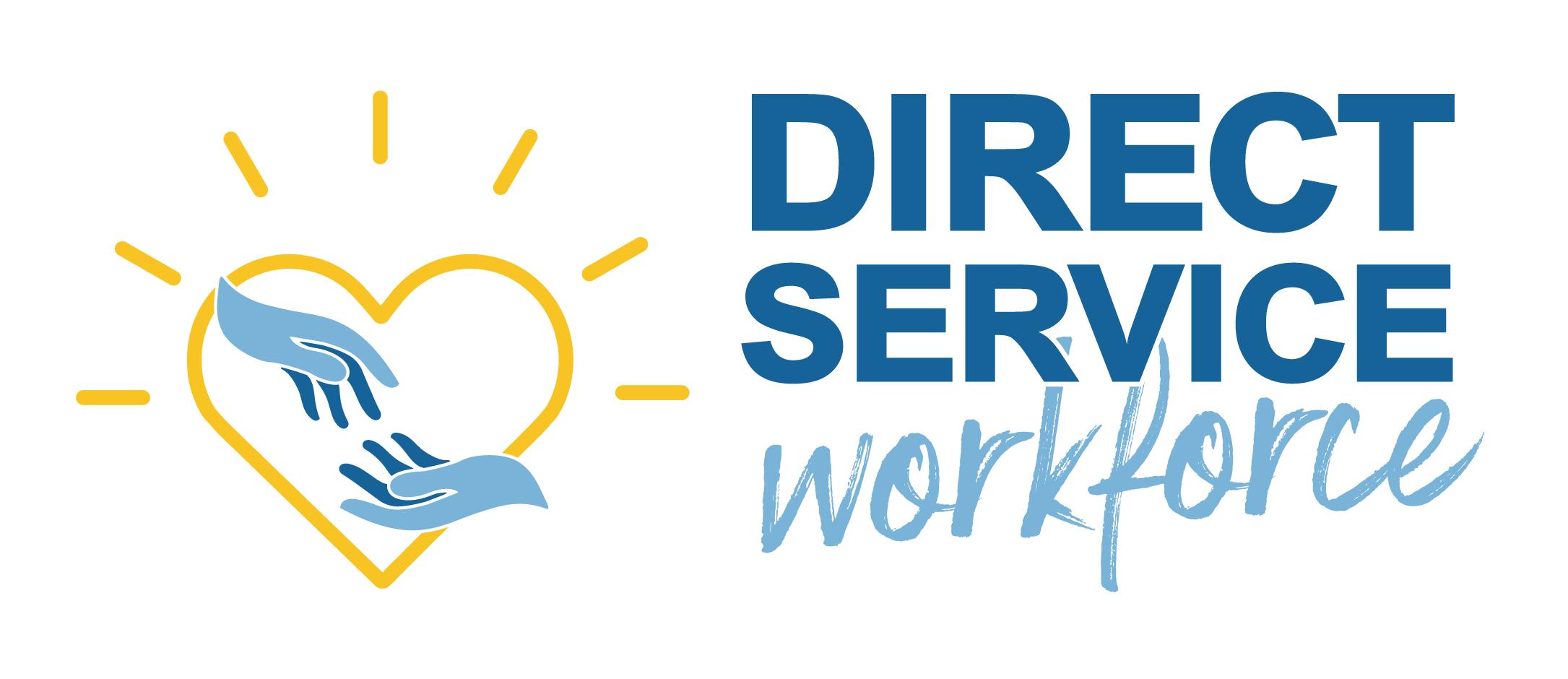 Indiana is developing a Direct Service Workforce State Plan for the long-term services and support sector in home and community-based settings. This plan will serve to inform and align related policies and investments in a manner that encourages workforce recruitment and retention, ensures quality and safety of LTSS services, and supports the well-being of the workforce and the individuals they serve.
Slide
VA: Partners in Health Professions Training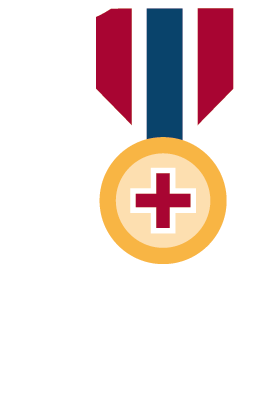 The Richard L. Roudebush VA Medical Center has long served as a partner to academic training programs throughout Indiana, but there has never been a comprehensive evaluation of the impact of this partnership on Indiana's health workforce. This project will quantify and evaluate the impact of this partnership on the health care workforce in Indiana.
Slide
Indy Father's Health Study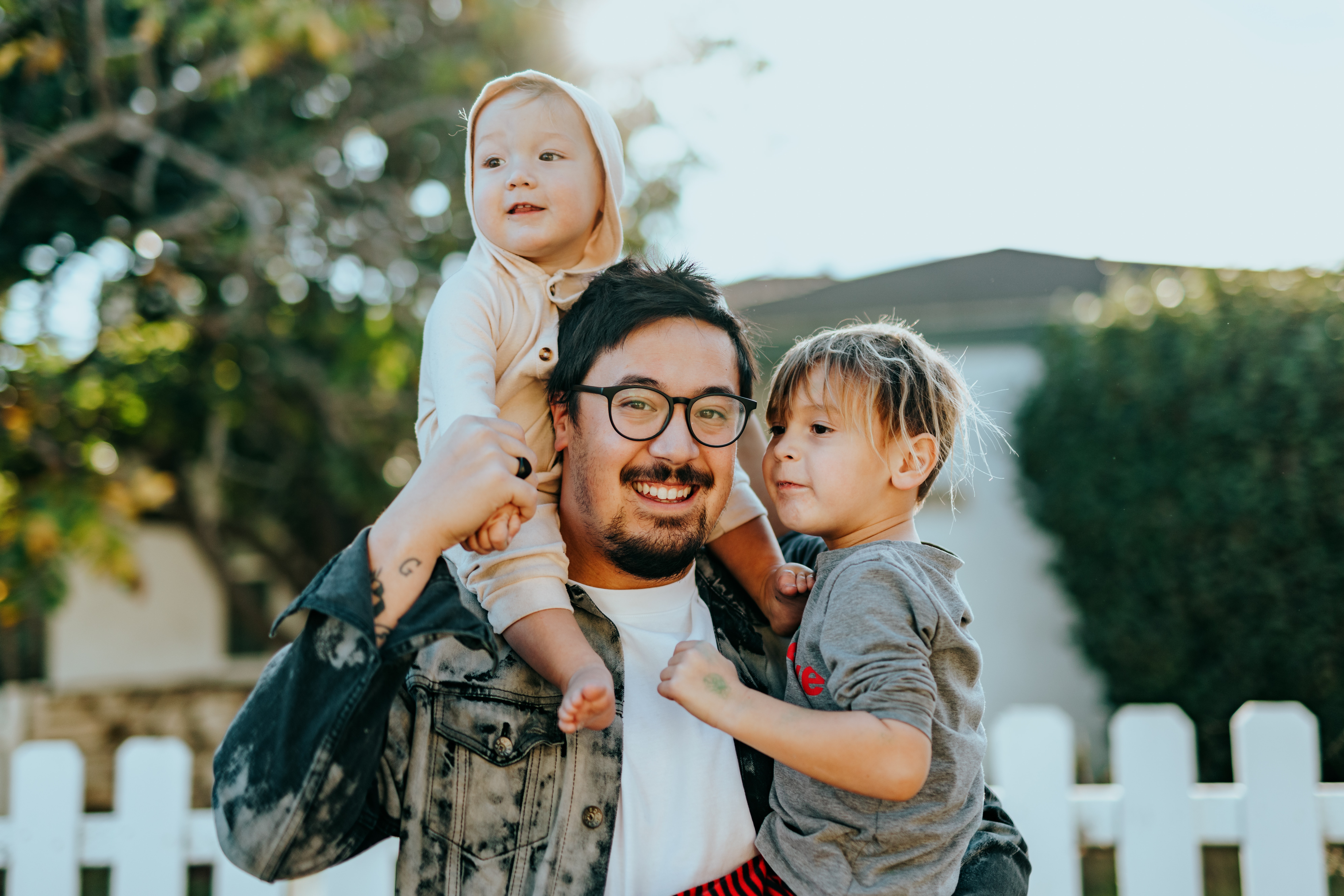 Improving infant and maternal health is a major priority for Indiana. There has historically been a large focus on both maternal and infant health in research and policy activities without much examination on paternal health. The goal of this study is to understand the perspectives of Indianapolis fathers with regards to their personal health and how it contributes to the health of their families.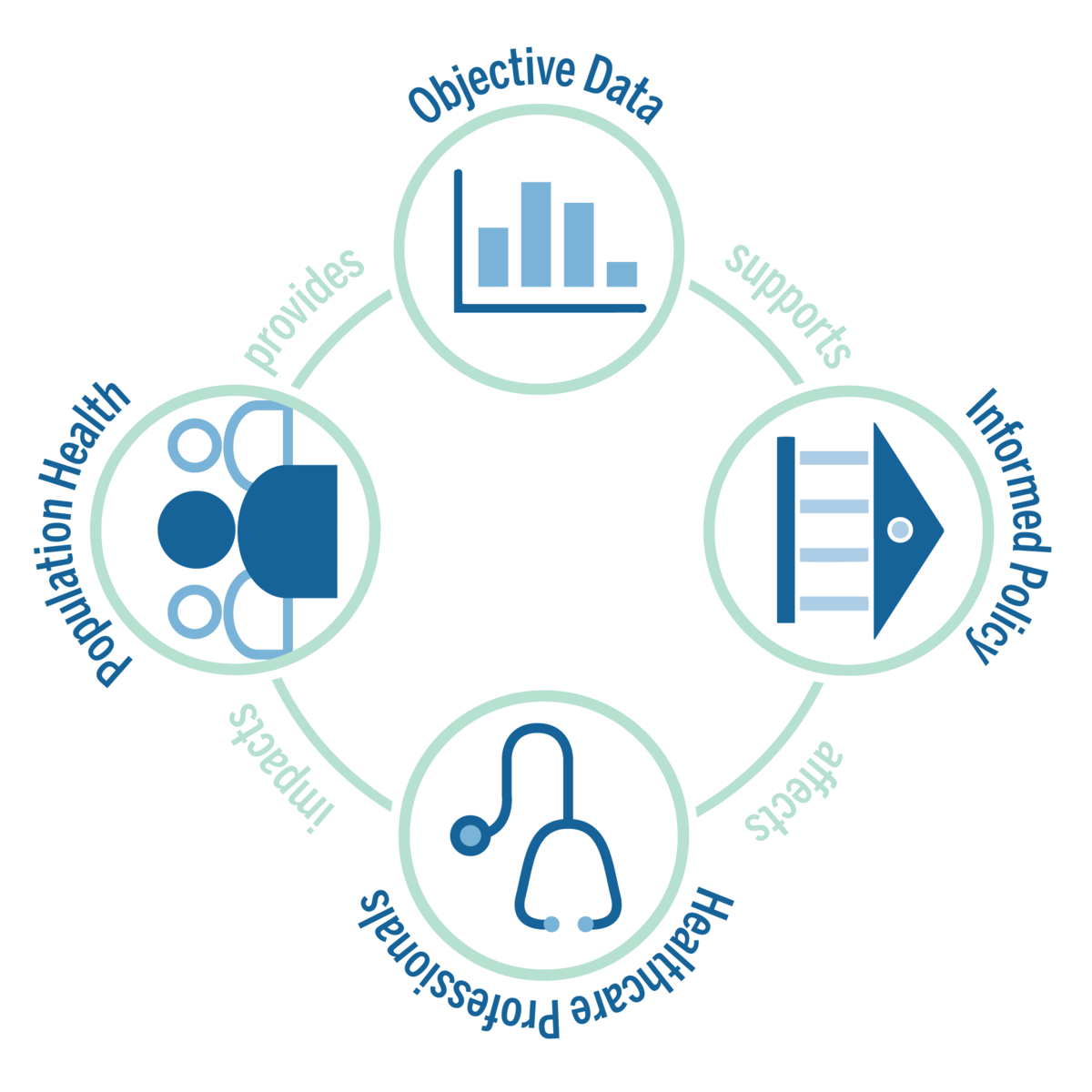 We believe that objective data is critical to informed policy.  
We know that informed policy has the power to influence the landscape of our state's health workforce, health care delivery, and ultimately patient health.  
We have confidence that informed policy can lead to enhanced health care equity and improved quality of care. 
Indiana's last election was November 3, 2020 and the next election is November 3, 2022Indiana Senate The 50 seats in the senate are divided with Republicans in the majority.Republicans: 39Democrats: 11Indiana House The 100 seats in the house are divided with...
"The Bowen Center and their ability to provide data and willingness to engage in all areas at a minute's notice is a huge help.
In two or three days' notice, they come to me with what data they can get, share it,  help me understand it, and help my external partners understand it."
Key Stakeholder, Governor's Health Workforce Reviews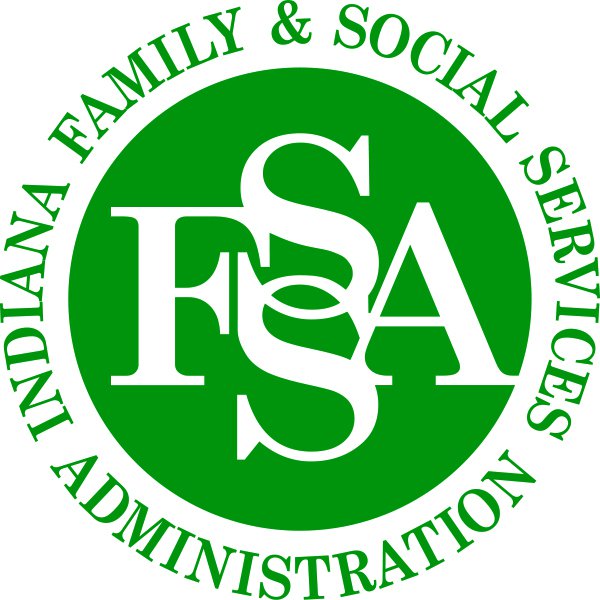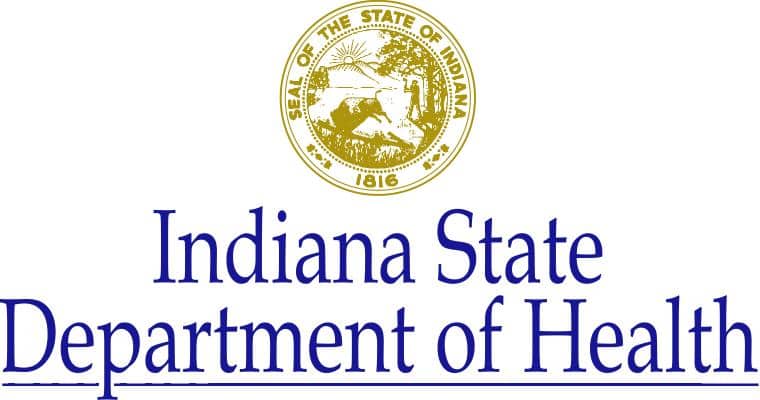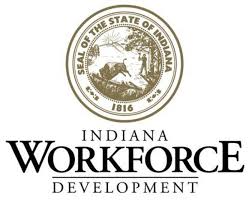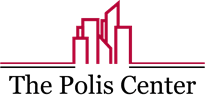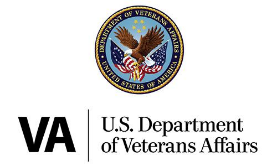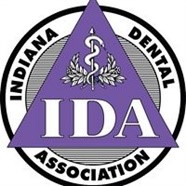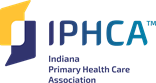 Check out our extensive collection of resources available in the Library. Still can't find what you need? Contact us directly for custom reports that are tailored to fit your needs.